Every organization needs to know that they are protected against viruses and malware, or security holes that could allow outsiders into their network. As part of the Avrom Systems Network Management Service, we install both Webroot SecureAnywhere AntiVirus Business – Endpoint Protection and Malwarebytes Pro Anti-Malware software.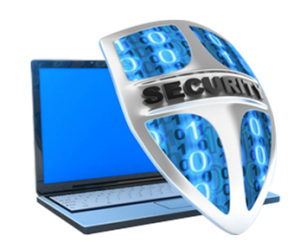 Our desktop & server antivirus weapon of choice is Webroot. Traditional security relies on outdated technology – outdated signatures – that can not keep up with zero-day and advanced attacks. Webroot uses smarter cyber security services & solutions to block incoming threats and provide yet another layer of protection for you. Unlike other antivirus software, Webroot is updated immediately with every scan, and includes special Ransomware Protection.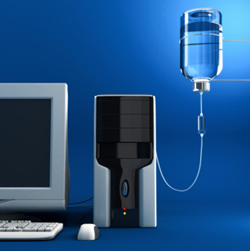 Malwarebytes is presently the best software for rooting out and catching malware bugs trying to attach to your files. These are different than the viruses of old, and slip past most antivirus software. If you've experienced "pop-ups" while online, or a slow-down of your computer, chances are you've been bit by a malware bug.
Let Avrom clean your computers, keep them secure, and running at top efficiency with our revolutionary antivirus & malware protection! 
It's no secret that online threats are more dangerous than ever. Traditional antivirus products are struggling to keep up, leaving your computers vulnerable to cyber attacks. Webroot offers a better way with a next-generation approach to malware prevention that combines innovative file pattern and predictive behavior recognition technology with the almost-limitless processing power of cloud computing. That's why Avrom uses Webroot SecureAnywhere® Business Endpoint Protection. After scanning computers with only traditional anti-virus software and finding up to 2,000 malware entries, we are convinced traditional companies no longer offer the protection we need.
Check out a Webroot info Sheet Here to find out more about Webroot SecureAnywhere Antivirus Business Software