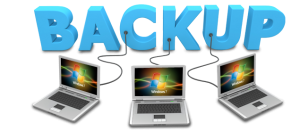 Here at Avrom, we believe that Online Backup is the best form of insurance your organization can invest in.
Our online backup keeps various revisions of files OFFSITE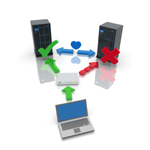 automatically. Should a disaster occur (fire, tornado, file deletion or corruption, etc) any or all files can be restored or rebuilt quickly. We store data in two separate data centers for redundancy, and email you daily reports so you know your data is backed up and protected. Avrom is automatically notified should a problem occur so we can fix it immediately.
Benefits of Avrom Online Backup...
Convenience – Files are backed up to the cloud automatically without any effort on your part.
Safety – Your data is encrypted to Department of Defense Specs and stored in the cloud, preventing typical threats of fire, flooding or theft.
Ease of Recovery – Various revisions are saved, so if data is lost or deleted, backups are available, easily located, and restored.
Affordability – Online backups are less expensive to operate than the cost of all the drives, backup media, upgrading, maintenance and time spent with old technology.
Peace of Mind – Our daily reports let you know that your data is safely backed up every night.
You protect your capitol assets by placing them in a bank – data assets deserve the same level of protection – save them in a "data bank".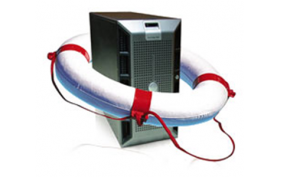 Unlimited file revisions
MS Exchange/SQL Support
Bare Metal Restore Capability
Virtual Computer Backup & Restore
Multiple Computer Accounts
256 bit AES Encryption
Multiple Backup Sets
Logs & Reports
Restore Files 24×7
Online Backup Software – Download our newest version of online backup sofware here.
What Data Should a Small Business Back Up? Click to Find Out!