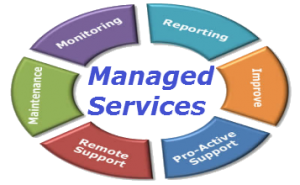 Are your patches for your software updated and secure?  In our experience most organizations are not. We understand  how hard it is for people to keep up with important updates. You are busy enough taking care of business. Therefore. although a technician can go in weekly or monthly to update computers, we
have a more efficient approach.
We use Remote Monitoring & Management (RMM) technology to automate the management of your servers and workstations. This low cost service keeps your computers running smoothly without onsite service costs. Consequently, after an initial cleanup of each computer and installation of our RMM Agents, we install security and critical updates and monitor your hardware automatically. This is far more efficient and less costly than sending in a technician. We implement solutions to problems before they become critical or affect your productivity. A website dashboard with client's computer status enables us to have a proactive approach.  You can be confident your computer data and network are secure, constantly monitored, updated and in confidential hands.
Our Managed Service approach includes: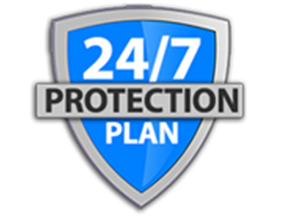 "Whitelisted" Patch Management & Monitoring
Managed Malware and Antivirus Protection
Automatic Critical, Security and Service Patch Management
Remote Access License For Client Log-In
24/7 Avrom Network Monitoring
For Download Sheet With More Information Click Here
Our Team Uses The Following Tools To Manage Your Computer Network:
Auto Patch Installation, Management & Reporting

Approved (Whitelisted) Windows Critical & Security Patches
MS Office Security Patches
3rd Party (Acrobat, Flash, etc) Patches
Anti-Virus Updates & Patches

Avrom Dashboard Monitoring of:

Server & Desktop Patch Status
3rd Party Patch Status
Anti-Virus Status
Server Alerts, Critical Events, etc.
Desktop Alerts, Alerts, Critical Events, etc.
Total Server / Desktop Agents Prepared for Patch Updates
Missing & Installed Windows Patch Status
Missing & Installed 3rd Party Patch Status

Communicator – Avrom can push mainenance messages to desktop computers
Avrom Reports – For Servers or Desktops:

System Info
Disk Space
Installed Software Applications
Apps by Product or Vendor
Extra Features Available With Our Avrom-RMM Service:
Employee Remote Access to Computers:

Access to Specific Computer(s) for Specific Employees
Remote Status w/Graphs – SysInfo, Network Traffic, Events Logs, DriveSpace, Tasks. etc.
Remote File Manager
Remote File Sharing
Chat with Remote Computer
Computer Management & Settings
Task Scheduler
Performance Graphs